Hi everyone! Welcome to another "Waiting on Wednesday" post (meme hosted by Breaking the Spine!).
Seventeen-year-old Stella Ainsley wants just one thing: to go somewhere—anywhere—else. Her home is a floundering spaceship that offers few prospects, having been orbiting an ice-encased Earth for two hundred years. When a private ship hires her as a governess, Stella jumps at the chance. The captain of the Rochester, nineteen-year-old Hugo Fairfax, is notorious throughout the fleet for being a moody recluse and a drunk. But with Stella he's kind.




But the Rochester harbors secrets: Stella is certain someone is trying to kill Hugo, and the more she discovers, the more questions she has about his role in a conspiracy threatening the fleet.
A SCI-FI JANE EYRE RETELLING. Okay I dig it and declare it an awesome read. LOL okay, I still don't know if it's awesome but I'm soooo counting on it because I love Jane Eyre (she's amazing!) and well, everything points in that direction. Cannot wait to read it!!! ♥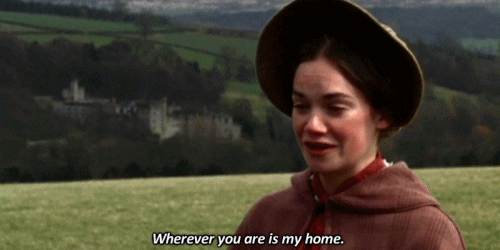 .........
What are you waiting on this week? :)