Hi everyone! Welcome to another edition of The Week's Entrée!
Gosh, things have been crazy on my end that I haven't had much time to read for pleasure! However, I have been doing some beta reading for an author and also for Entangled Teen so I can't really complain! :) However, I do dream of snuggling up with a good book and then falling asleep on top of it LOL. That's seriously my dream.
But sister and I did spend most of yesterday's morning in PJs so that was awesome. Love hanging with PJs on!
In other news, I'm finally writing posts on YA Books Central! Still learning the ropes but I'm excited to now author my special feature "Bookstagrammer of the Month" where I feature a favorite bookstagrammer every third Wednesday of the Month. Look out for it this week!!!
.......
To Read This Week: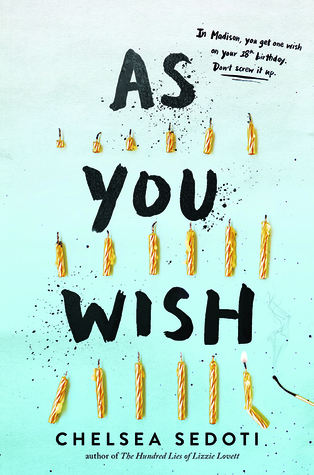 I didn't get to read As You Wish by Chelsea Sedoti since I've been a bit busy the last few days BUT I WILL READ IT THIS WEEK, I PROMISE. I reaaaally want to read it, it sounds amazing!
.......
And that's it for this edition of The Week's Entrée! What are you all reading? :)