Hi everyone! Welcome to another post of CLASSIC FRIDAYS, a brand new weekly meme created by the wonderful Team Gray members of BBCP (Book Blogger Creativity Project).
What is Classic Fridays? A set of questions that can be answered about any book/series. A topic will be chosen every week and with each topic, there will be a set of questions.
These topics will range from your TBR to Current Reads and everything bookish in-between! For more info about this meme and future topics, you can visit this page. You can also sign-up to receive next week's topic HERE.
... Fall Books...
What are some of your favorite books about fall?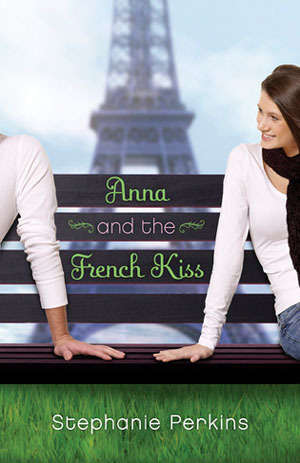 I can't remember a book exactly about Fall, but I love a small passage in Anna and the French Kiss during that season. I loved the descriptions and I felt as if I were in Paris seeing all the beautiful fall colors.
What's your favorite fall drink to go with a book?
Pumpkin Spice Latte or Cappuccino for sure! If not, Hot Chocolate. These drinks are perfect for any reading during the night.
What types of books (genre-wise) do you enjoy more in the fall? (Think of it like seasonal reading) :)
I love reading YA Contemporaries during this season. I know that many prefer them to be summer reads, but I love the warm feeling the fluffy contemporary books give me, just like my favorite warm drinks during chilly nights.
What is one book that you seem to just have to read every year?
For Contemporary, I read Anna and the French Kiss. For Fantasy it is Stolen Songbird by Danielle L. Jensen and Harry Potter.
Does the season affect the types of books that you read? Do you find yourself spending more time reading or less?
Not really, I seem to read the same kind of books (Contemporary and Fantasy) but I do tend to read a bit more since by now I am scrambling to catch up with my Goodreads challenge. I am WAY behind.
When do you consider it's fall-time in the place that you live?
Fall time truly begins starting November. It's when the weather finally starts to cool down and we can use our sweaters.
What's your favorite fall-ish book cover?
Fall of Frost by Brian Hall. It's not YA, or even fiction, but the cover does look very fall-ish.
How many books are in your Fall TBR right now?
I haven't really looked that far into my TBR, but let's just say around 30 because I do have to catch up with my challenge.
Which book would you recommend to read specifically during Fall season?
Hmm... Crane by Stacey Rourke! It's creepy and about Sleepy Hollow, so perfect for Halloween!
How many books on your shelf have the word "Fall" on the cover?
Only two! Fall of Frost and Catch Me When I Fall. :)
Don't forget to leave me a link to your Classic Fridays post if you participate! ♥