Hi everyone! Welcome to another edition of The Week's Entrée!
Omguuush, you guys! I just finished Stalking Jack the Ripper by Kerri Maniscalco and HELLO FAVORITE BOOK OF 2016. It was so so good and perfect for mystery fans. One of the main characters also reminded me a lot of BBC Sherlock Holmes but as a teen, and I AM IN LOVE. You must add this book to your TBR!! I was going to share my review on YABC but I realized I couldn't until closer to release date :/. Still, trust me on this one, it's a must read. Dark, bloody, so much gore, and yet humor! Ahhh ♥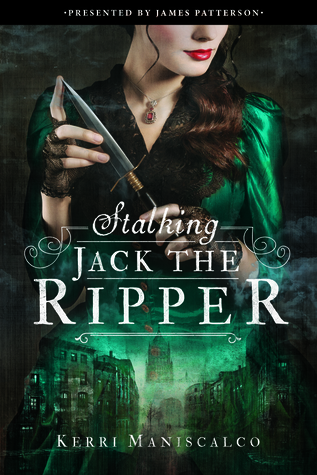 To Read This Week:
Remember when I said I was going to read Rose & Thorn? Yeah... I didn't. But this week I will, I promise! Same goes for Breakfast with Neruda. Have to read all the books!!!
.......
And that's it for The Week's Entrée! What are you reading? :)