Hi everyone! Welcome to another edition of The Week's Entrée!
Soooo... Guess what?! I'm one of the new staff reviewers on Young Adult Books Central (YABC)!
YABC is this amazing bookish site where readers can post their reviews for YA and Children's books, enter amazing giveaways, join book discussions, get the scoop on upcoming books and cover reveals, plus so many other things.
So if you are in there (if not, go sign up!!), please send me a friend invite (this is my profile link) so we can be in touch there too! :D
.......
In other news, tomorrow is MAY 3RD. As in, epic book release day! So many YA books are coming out tomorrow, but I'm only excited for TWO books.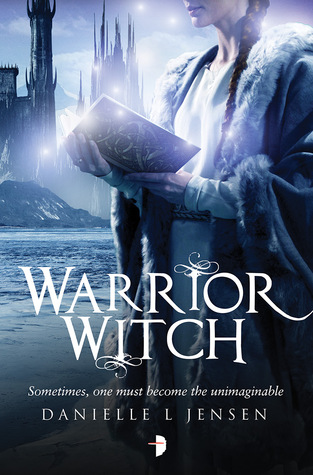 Warrior Witch by Danielle L. Jensen is FINALLY coming out and I am dying. My favorite series is officially coming to an end and I am both thrilled and sad. Have you ordered your copy yet? DO EEEEET. Also, read the first two books!
I'm also excited that A Court of Mist and Fury by Sarah J. Maas is hitting shelves and you bet I already begged, threatened, cried, and promised 1000 years of house choresto my parents for them to get me a copy. I think I convinced them. ;)
.......
Book reviews in other sites:
I reviewed

Summer of Supernovas
by Darcy Woods on
YA Books Central
!
It's my first review on the site as a staff reviewer and I'm super glad it turned out to be an incredibly sweet read. It's a YA romance book, but I found it to be more precious because of its amazing family & friendship relationships. Also, I ended up shipping the wrong side, so that was a first! Still, highly recommend this book. ♥
Here's the book's summary:
Fans of Jennifer E. Smith and Jenny Han will fall in love with this heartfelt and humor-laced debut following one girl's race to find the guy of her cosmic dreams.
When zodiac-obsessed teen Wilamena Carlisle discovers a planetary alignment that won't repeat for a decade, she's forced to tackle her greatest astrological fear: The Fifth House—relationships and love.
But when Wil falls for a sensitive guitar player hailing from the wrong side of the astrology chart, she must decide whether a cosmically doomed love is worth rejecting her dead mother's legacy and the very system she's faithfully followed through a lifetime of unfailing belief.
.......
To Read This Week:
Half-way through this book and I am really liking it so far. The MC is amazing and strong. Hoping it stays as great. My review will be up this coming Sunday as part of the Sunday Street Team!
.......
And that's it for The Week's Entrée! What have you been up to lately? :)