Genre:

YA Fantasy
Publisher:

Macmillan
Published:
March 4th, 2014
Summary:
Winning what you want may cost you everything you love.




As a general's daughter in a vast empire that revels in war and enslaves those it conquers, seventeen-year-old Kestrel has two choices: she can join the military or get married. But Kestrel has other intentions. One day, she is startled to find a kindred spirit in a young slave up for auction.




Arin's eyes seem to defy everything and everyone. Following her instinct, Kestrel buys him—with unexpected consequences. It's not long before she has to hide her growing love for Arin. But he, too, has a secret, and Kestrel quickly learns that the price she paid for a fellow human is much higher than she ever could have imagined.




Set in a richly imagined new world, The Winner's Curse by Marie Rutkoski is a story of deadly games where everything is at stake, and the gamble is whether you will keep your head or lose your heart.
*The Reader's Review*
I know, I know I should have started reading this trilogy a lot sooner, but guys, I didn't know it was this cool. The Winner's Curse turned out to be a whole different story from what I had gathered from all the hype floating around social media. It's different. In the beginning, I wasn't sure if this was a good thing or a bad thing, but after the chapters started to fly by, I most certainly knew that it was a VERY good thing.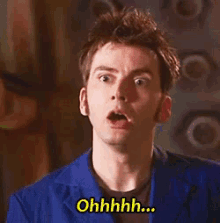 That's our face, Eileen!
Since I'm a bit late on jumping the wagon, I won't bore you with summaries and stuff like that. I'm just here to tell you that, in case you are one of the few who hasn't started or not even heard about this series yet, is that it's definitely cool. Really cool. It's the kind of book that tears you apart trying to decide which party to be in, who to trust, who to hate, who is RIGHT. I'm confused in a very good way and that's what is eating me apart. I NEED TO KNOW.
Lucky for me, the whole trilogy is out now and if I wanted to, I could get my hands on book 2 and 3 quite easily. HOWEVER, since I own the pretty new edition of book one thanks to the lovely Eileen and Macmillan, I will have to wait for The Winner's Kiss's (third book) new edition until next year *weeps*. I mean, I can totally buy it in ebook and all, but I'm poor so .. yeah.
But let's talk about romance! First off, I SHIP IT SO HARD. Arin is my new bae and I would totally marry him if somehow he doesn't end up with Kestrel, though that thought makes me a bit sad. I hope they do end up together! It's an unusual relationship since this time around, Kestrel is the one with the money and power, while Arin is a slave who is bought by our heroine in an auction. It was refreshing to see a switch in places AND that didn't make it any less swoony. So this book definitely won points for that (this coming from someone who loves book princes).
Oh, and I loved the part where I got to learn the meaning of the title. It's an interesting point of view in the value of things and quite fitting for the storyline.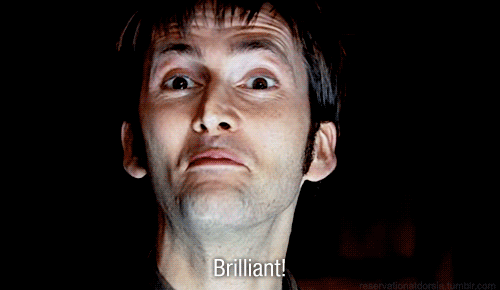 David Tennant gifs hehe ♥♥. *Clears throat* Anywhoo, The Winner's Curse is a great start to what apparently is a great series. The hype is not wrong when it comes to the first book, and I seriously hope it's also not wrong about the rest of the books in the trilogy. I'm so excited for more Arin!!!
(Totally just an excuse to use that gif) :)