Genre:

YA Fantasy
Publisher: Silver Wing Press
Published:
February 11th, 2016
Summary:
A woman awoken in air, a soldier forged by fire, a weapon risen from blood.



Vhalla Yarl has made it to the warfront in the North. Forged by blood and fire, she has steeled her heart for the final battle of the Solaris Empire's conquest. The choices before Vhalla are no longer servitude or freedom, they are servitude or death. The stakes have never been higher as the Emperor maintains his iron grip on her fate, holding everything Vhalla still has left to lose in the balance.
*The Reader's Review*
Why do I keep doing this to myself? Why do I love books that rip my heart out and make me curl up in bed and stare off into space? I'm such a masochistic reader, you guys. And the worst thing is that I cannot stop. Books like the Air Awakens series draw me in like a moth to a flame. All the pain I go through, every tiny thing that breaks my heart, is all worth it in the end because this series, THIS SERIES, is one of the most amazing YA fantasy series out there. Trust me on that.
Earth's End is the third book (of five) in the series and I loved it so so much. It was full of all kinds of torture, but also with so much love and *grins* swoony scenes. I thought I was never going to be able to forgive Elise for that stunt she pulls off in the end of Fire Falling, not to mention how she keeps pushing the dagger deep into out hearts in the beginning of this book, but then she holds back NOTHING and grants every reader's dream:
To everyone who has read Earth's End, you surely must know what I'm talking about. If I had been out on public when reaching this part of the book, I would have been super duper and the next thing that follows to embarrassed. But my goodness, it was glorious.
The first scene I was all like: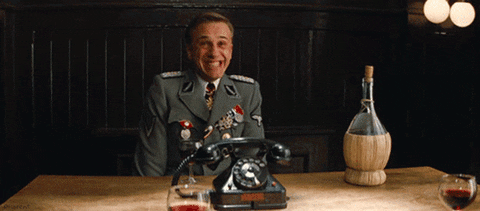 Then the next times, besides from screaming OMG, I was pretty much:
IT WAS SO FREAKING AWESOME. I loved it. I need moar.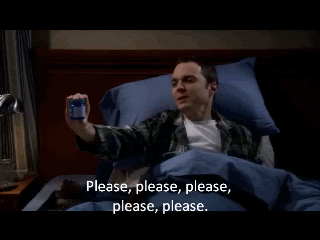 Hahah gif asides, I loved the turn of events that take place in Earth's End. I loved how Vhalla Yarl gets stronger and stronger, coming to terms with who she truly is and who she must be in order to survive everything that the war, the emperor, and her own abilities throw her way. And speaking about her abilities, they are freaking fantastic. Not even Aldrik's match hers. But when they perform together? Truly unstoppable!
However, I do have to say that Vhalla infuriated me a lot when it came to matters of the heart. I didn't like her seeking out comfort in another person's arms and then question why said person gets attached. It wasn't nice. It was foolish and mean. Quite childish, in fact. Something we see on and off in this book. But, characters are never perfect, right? Same thing applies to my love, Aldrik. I felt he goes a bit off-character in Earth's End, but I'm sure he will recover in the next book. I wasn't much of a fan of his cheesy personality to be honest.
But let's forget that because I must tell you all about the true star of this book, omg. The wonderful, the amazing, JAX. I even feel like chanting his name: JAX. JAX. JAX. JAX. JAX. JAX! What. A. Character. Right from the first time he is introduced in the beginning of this book, he basically steals the spotlight. All that sassiness, all that confidence, all that personality, is what kept this book from falling into a heavy pit of heartbreak and doom. He's just so cool! I LOVE HIM SO SO MUCH OMG. So guys, this is the kind of character you want to meet! ♥
*Composes herself* Anyway, I am once again not-so-patiently waiting to get my hands on the next book in the series, Water's Wrath. I know it's going to be epic, I know it's going to break me, I know it'll give me what I want and then take it back and make me curse my love for the series while begging for more of its sweet torture. It's a never-ending cycle that I love. ♥
P.S. I said never-ending, Elise. Never stop writing!!