Hey everyone! Welcome to another edition of The Week's Entrée!
THE BLOG JUST REACHED 500 FOLLOWERS ON BLOGLOVIN'!!!!
Thank you all so much for following and reading and being so amazing. You guys rock! *Tackles everyone with hugs* ♥♥♥ I wish I could shower you all with gifts but I didn't plan it on time. I suck, I now but I will do so SOON, I promise!
In other news... I HAVE A JOB. I'm totally an adult now! Remember that I mentioned a long time ago that I was doing an internship? Well, now that I'm out of College, this company hired me!!! I'm learning lots and I love how friendly my co-workers are. I even went to the Christmas Party they hosted yesterday. :D
Book reviews in other sites:
I reviewed

Cinder
by Marissa Meyer at
Kate Tilton, Connecting Authors & Readers
!
LOOOOOOOOVED. This book is amazing and it has a prince! ♥
Here's the book's summary:
Humans and androids crowd the raucous streets of New Beijing. A deadly plague ravages the population. From space, a ruthless lunar people watch, waiting to make their move. No one knows that Earth's fate hinges on one girl.
Cinder, a gifted mechanic, is a cyborg. She's a second-class citizen with a mysterious past, reviled by her stepmother and blamed for her stepsister's illness. But when her life becomes intertwined with the handsome Prince Kai's, she suddenly finds herself at the center of an intergalactic struggle, and a forbidden attraction. Caught between duty and freedom, loyalty and betrayal, she must uncover secrets about her past in order to protect her world's future.
*****
My new books!
To Read This Week: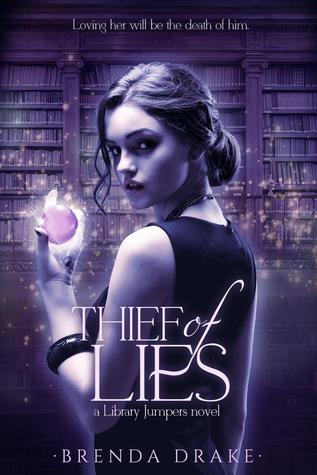 I'll try to read Thief of Lies by Brenda Drake this week! That is if I finish reading the book I'm beta reading. SO AWESOME. ♥♥♥
*****
And that's it for The Week's Entrée! What are you all reading this week? :)