Hey everyone! Welcome to another edition of The Week's Entrée!

I'm graduating this week! I'm having a graduation party! Yay!!!! This bookworm for once is going to dress up all pretty and have a "magical" night. *snort* Maybe not magical, but hopefully fun. Promise I'll share pics!
For now, let me just tell you that I have some fun bookish stuff planned for you all and I really hope you like it. I'll announce it on twitter today (and I'll of course will let you know here too).
Book reviews in other sites:
I reviewed

Red Queen
by Victoria Aveyard at
Kate Tilton, Connecting Authors & Readers
!
This book ruined my trust in characters. That is all. *weeps*
Here's the book's summary:
This is a world divided by blood – red or silver.
The Reds are commoners, ruled by a Silver elite in possession of god-like superpowers. And to Mare Barrow, a seventeen-year-old Red girl from the poverty-stricken Stilts, it seems like nothing will ever change.
That is, until she finds herself working in the Silver Palace. Here, surrounded by the people she hates the most, Mare discovers that, despite her red blood, she possesses a deadly power of her own. One that threatens to destroy the balance of power.
Fearful of Mare's potential, the Silvers hide her in plain view, declaring her a long-lost Silver princess, now engaged to a Silver prince. Despite knowing that one misstep would mean her death, Mare works silently to help the Red Guard, a militant resistance group, and bring down the Silver regime.
But this is a world of betrayal and lies, and Mare has entered a dangerous dance – Reds against Silvers, prince against prince, and Mare against her own heart…
*****
My new books!
To Read This Week: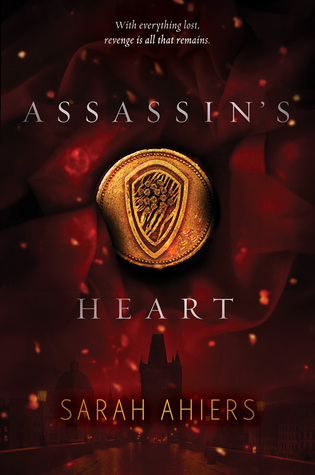 Assassins! Romance! Kick-butt heroine! This book is going to be good. :D
*****
And that's it for The Week's Entrée! What are you all reading this week? :)