In the following weeks, Entangled TEEN will be having several of their Sci-Fi and Fantasy books on sale to celebrate all their awesome books and give readers a chance to buy them for a low price! Sweet, right?
So from October 5th to October 18th, The Book of Ivy by Amy Engel will be on sale for $0.99! That's super cheap, you guys. I've heard wonders about this book and you can bet I'm getting this book for myself. Check it out!
About the Book: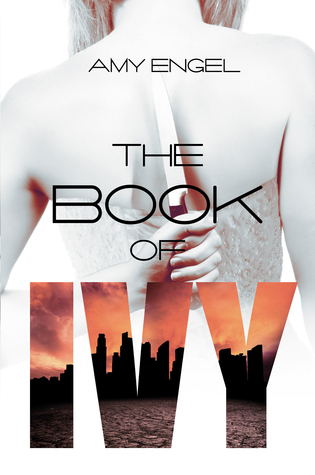 Nov 4th, 2014 from Entangled TEEN
After a brutal nuclear war, the United States was left decimated. A small group of survivors eventually banded together, but only after more conflict over which family would govern the new nation. The Westfalls lost. Fifty years later, peace and control are maintained by marrying the daughters of the losing side to the sons of the winning group in a yearly ritual.





This year, it is my turn.





My name is Ivy Westfall, and my mission is simple: to kill the president's son—my soon-to-be husband—and return the Westfall family to power.





But Bishop Lattimer is either a very skilled actor or he's not the cruel, heartless boy my family warned me to expect. He might even be the one person in this world who truly understands me. But there is no escape from my fate. I am the only one who can restore the Westfall legacy.





Because Bishop must die. And I must be the one to kill him…
"Thought-provoking, poignant, and sexy! Readers will burn the midnight oil to finish The Book of Ivy and fall asleep with the name Bishop Lattimer on their lips."
—Regina at Mel, Erin and Regina Read-A-Lot
Eeeeep! Doesn't that sound amazing? YOU NEED THIS BOOK IN YOUR LIFE. I know I do. I mean it. I think I'm going to fall in love with Bishop Lattimer because I trust the girls form the above quote. I'm so excited!!!
About the Author:
Amy Engel is the author of THE BOOK OF IVY (out now) and its sequel, THE REVOLUTION OF IVY, which will be available on November 3, 2015. In addition, her debut adult novel (gothic suspense), THE ROANOKE GIRLS, is forthcoming from Crown in early 2017. Amy lives in Missouri with her husband and two children.