The 2015 Summer Blogger Promo Tour
consists on featuring one blogger every Sunday from July 5th to August 31st for the sole purpose of making new friends and to get to know them better through guest posts, interviews & other funs posts! In this tour there will be 57 participating bloggers, but we were divided into 7 groups. I'm in group E and I couldn't have asked for a better one because it ROCK. I can't wait for you all to meet the amazing ladies that will be stopping by my blog this summer!
Actually, you'll get to meet one fabulous blogger today! To open up this event on my blog, the lovely
Anna from

Unquenchable Reads
is here to tell you about the books she wishes to see turned into Graphic Novels. Cool, huh? Enjoy! :)
******
Hey Melissa's blog readers! I'm Anna from Unquenchable Reads.
So today I'll be talking about......... graphic novels!!!!!! Yay!
Graphic novels are amazing. We get to look a picture AND read at the same time. There are many amazing YA books out there that should get graphic novels.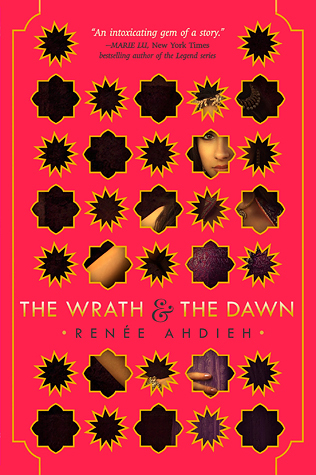 The Wrath and The Dawn

by Renee Ahdieh would be AMAZING!!!! (Currently my favorite book). If this was a graphic novel, I would have a definite knowing of what Khalid looks like. The book is action packed so there would be a ton of action drawings which would be cool. Also, we could see the palace!
Half-Blood

by Jennifer L. Armentrout is a great, yet again, action-packed book. It has kind of Vampire Academy feel to it so I think it would be cool to see how the graphic novels for both series would compare in graphic novel form.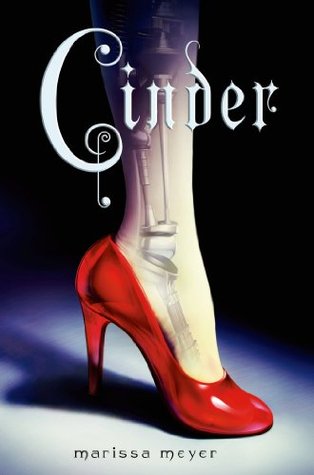 Cinder

by Marissa Meyer is a sci-fi novel sort of retelling of Cinderella, but in the future, and she's a cyborg. It would be really cool to see what Cinder looks like with her cyborg parts. Also, Iko! It would be cool to see her drawn too. The plot just screams "PUT ME IN GRAPHIC NOVEL FORM" to me.
Thanks for having me Melissa and I hope you all liked the post!
Wonderful! Thank you so much for sharing this with us Anna, I sure hope we get to see these books turned into comic books one day soon! *Crossing fingers* :D