Hi! Welcome to another edition of The Week's Entrée!
Last week was a slow one for the blog but this week it will be plenty busy, I'm so excited! It's such a shame I'm starting school today though, things will be crazy for me to keep up but I hope that I can manage. Wish me luck!
In Other News...
The Chef just graduated from Gastronomy school! She even received a medal for being one of the top 5 students of the WHOLE Universitity. Yup, I'm a proud sister. ♥
Reviews on other sites: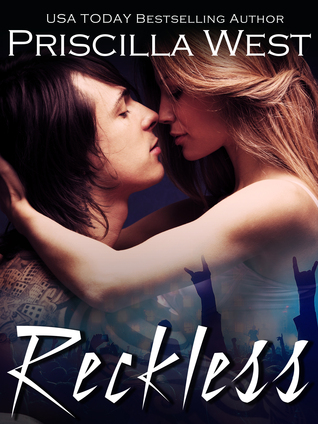 I reviewed

Reckless by Priscilla West

at Kate Tilton, Conecting Authors & Readers! I didn't like it as much as I thought I would, but it's not that bad. The beginning of the book is what ruined it for me, wasn't very believable.
Here's the books' synopsis:
Everything about him warned me to stay away.
I'd seen bad boys before, but he had it all and more. The rippling muscles covered in tatts, the piercing eyes hiding dark secrets, the silky voice that could make a girl come with just a whisper . . .
He was exactly the type of guy that would get me in trouble, but when he jumped off the stage, inked skin glistening with sweat and breathed his seductive words into my ear, I couldn't resist the temptation.
It was supposed to be the best one-night stand of my life, but fate didn't let it play out that way. Things happened. I got upset. I got hasty. And worst of all, I got reckless.
After that disaster, I thought it was the last I'd see of him. But what I didn't know was that I'd started something.
Something that could shatter the very thing I had worked so hard to protect.
I should have known back then that the most seductive things in life are also the most dangerous.
Books I Got Last Week:
To Read This week:
I'm reading 3rd Degree Secrets by Roni O'Connel for my tour stop happening this week, and then I'm reading Zombie Ever After by Carl S. Plumer. Supposedly, it's a good zombie romance so I really have high hopes for it. We'll see.
*****
And that's it for The Week's Entrée! What are you reading this week? :)