Are you a fan of The Iron Fey series by Julie Kagawa? How about the spin-off series, Call of the Forgotten? Well if you are, you HAVE to know that the audiobook of The Iron Traitor (Call of the Forgotten #2) is now available in Audible.com! That's right you can now listen to the enigmatic, bad boy Ethan Chase narrate his adventures in the Nevernever!
(And no, this is no infomercial!)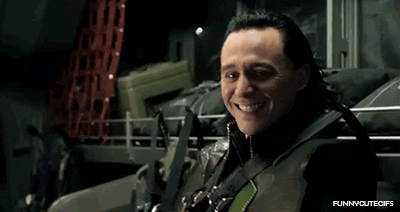 To those who don't know about this amazing series, let me tell you that The Iron Fey is one of the best series there is about the mischievious fey. There is action, there is romance, there is humour, and basically it has everything you're looking for in books!
I recently read
The Iron Traitor
and it blew my mind away just like every other book of The Iron Fey. So that's why I'm pretty hyped to be able to show you a snippet of the audiobook courtesy of Audible.com (thanks!) in case you are more interested in listening rather than reading, or you want another way to enjoy the books.
But first, here are the deets about Audible Studios'
The Iron Traitor
audiobook:
Title:

The Iron Traitor
Author:

Julie Kagawa
Narrator:

Jake Lewis
Length:

11 hrs and 21 mins
Unabridged Audiobook
Release Date:

November 4th, 2014
Publisher:

Harlequin Enterprises, Ltd.
Summary:
After his unexpected journey into the lands of the fey, Ethan Chase just wants to get back to normal. Well, as "normal" as you can be when you see faeries every day of your life. Suddenly the former loner with the bad reputation has someone to try for - his girlfriend, Kenzie. Never mind that he's forbidden to see her again. But when your name is Ethan Chase and your sister is one of the most powerful faeries in the Nevernever, "normal" simply isn't to be. For Ethan's nephew, Keirran, is missing, and may be on the verge of doing something unthinkable in the name of saving his own love. Something that will fracture the human and faery worlds forever, and give rise to the dangerous fey known as the Forgotten. As Ethan's and Keirran's fates entwine and Keirran slips further into darkness, Ethan's next choice may decide the fate of them all.
And now listen to the first chapter of The Iron Traitor!

******
What did you think? I really like the voice of Jake Lewis and I can certainly imagine him as Ethan Chace. His voice is deep enough and clear, so I didn't have trouble at all understanding what he was saying, and that's a great feat when your first language is not English (mine is Spanish!).
I also like how he sounds when he's interpretating the other characters. He changes the tone of his voice just right, and it's easy to make out who's talking at the moment. It's a shame that Keirran or Ash or Puck don't appear in the first chapter, I would have loved to hear how they sound. Gotta get the full audiobook to find out, right? ;)
The book is awesome and the audiobook sounds awesome as well, so if you get them both then you'll have in your hands (devices?) a killer combo!
*To read my review of The Iron Traitor by Julie Kagawa, you can go
here
.*