Hi all! Welcome to another edition of The Week's Entrée!

Exam week has started for me so I might take a break from reviewing on the blog, but if I can find some time, I'll review a book or two because I serioulsy need to clear that review pile. Wish me luck on my exams!!
News...
Did you hear that Cassandra Clare's The Mortal Instruments Series is being turned into a TV show? I'm a bit bummed that they won't be turned into movies anymore but I guess this is better than nothing at all, right? Crossing fingers for a good show.
I also hope they don't change the actors because I already got used to the idea of them, but if they do, well... they better be good.
You can read the full news

here

.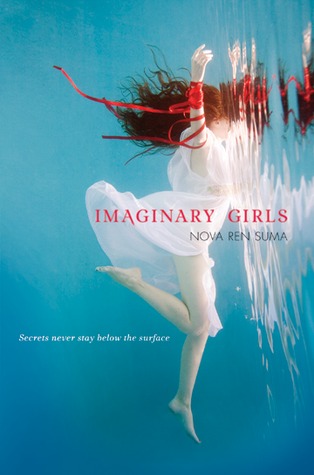 In other news...
I wrote a new review at Kate Tilton's Blog! Check out my thoughts about Imaginary Girls by Nova Ren Suma and why I think that book is a fantastic read. One thing I didn't mention in my review is that I'm also very fond of Imaginary Girls because it was the first book I ever won. Received it from the wonderful Joy of Joyous Reads. This, of course, didn't affect my opinion of it. ;)
Books I Got Last Week:
*****
To Read This Week:
I'm not adding anything new to this week's reading pile since I won't have enough time to read much. Also, because I've yet to finish reading Vicious by V. E. Schwab and The Wilds by Jules Hedger, so I'm set.
*****
And that's it for this Week's Entrée. What are you reading this week? :)