Hey guys! This giveaway hop is all about sharing the books that you love but not many have had the opportunity to read yet. For this hop, I'm giving away 3 (three) kindle copies of Aspen by Rebekah Crane and a $5 dls Amazon Giftcard to one of the lucky winners.
I chose Aspen because it's a very sweet and heartfelt YA Contemporary book that made me laugh and cry and swoon. It's really good and I still can't believe it doesn't have the hype it deserves.
Also, the book is currently $0.99 on Amazon! If you don't want to wait to win this book here, you can go ahead and snatch a copy for that epic price (but don't forget to enter for the giftcard!).

Here's a bit more about the book (and you can check out my review

here

):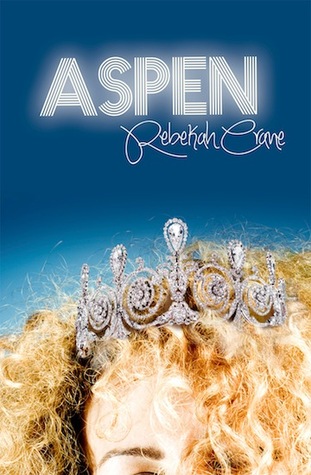 Aspen

by Rebekah Crane
Published June 5th, 2014 by In This Together Media
YA Contemporary
One quiet night in Boulder, Colorado, Aspen Yellow-Sunrise Taylor made a mistake.
In the next instant, her life changed forever.
Aspen doesn't want to remember the car accident that killed Katelyn Ryan, a sleek-haired popular soccer player. But forgetting is hard-- because Katelyn may have died -- but she didn't leave. Her ghost is following Aspen around, and heading into senior year, it's kind of a problem. Especially when Katelyn's former boyfriend Ben appears to be the only person at school with a clue as to how Aspen feels.
Popularity, Homecoming Court, hot guys - none of these things ever mattered to Aspen. She's been busy trying to keep her stoner mother Ninny in line and out of unemployment. But with Ben sitting next to her in Physics and her therapist begging her to remember all the things she wants to forget, Aspen is thrust into a vivid, challenging world she can't control ... and doesn't want to.
A darkly funny, emotionally gripping story of opening up, letting go, and moving on, Aspen is about the best-worst accident of your life ... and what comes next.
This giveaway is open to internationals! Good luck.
a Rafflecopter giveaway
Thanks so much for stopping by. Now hop along and enter the other great giveaways going on. ;)