Hi! Welcome to another edition of The Week's Entrée!

Whew! Last week was an extremely busy week for me here on the blog. I had four book tours stopping by with three being review stops, and I still can't quite recover from them. I was a walking zombie guys, you should have seen me in person (not a very nice view, trust me). But I'm glad I did them anyway, the stress was worth it because they were fantastic reads and I loved having the chance to participate in these events. Just remind me not to take so many on the same week, okay?
In Other News...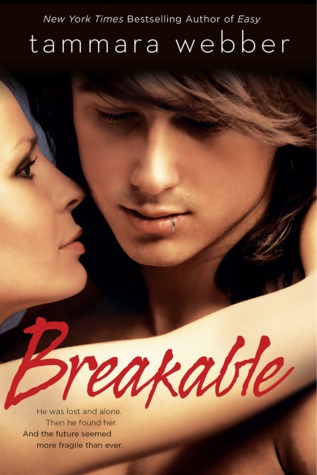 I have two other reviews to share with you!
First up is my review of

Breakable by Tammara Webber

over at Kate Tilton's blog. Loved this book to pieces and it's a fantastic companion to Easy, the first book in the Contours of the Heart series. If you haven't read these books then you are definitely missing out because LUCAS. He's hawt.
And my review of

6:59 by Nonye and Kelechi Acholonu

is now up at Cuzinlogic! That was another great read. It's about two boys who live in the same body, one that lives by day and the other one at night (with super human powers). It's pretty interesting and a fun read. It also has a love square that messed up with my heart. And the ending, ugh, so not okay with it.
Books I Got Last Week:
*****
To Read This Week:
I'm excited to finally have the chance to check out The Wilds by Jules Hedger and Unbreakable by Kami Garcia. Hopefully they will turn out to be excellent reads!
*****
And that's it for this week's entrée. What are you reading this week? :)